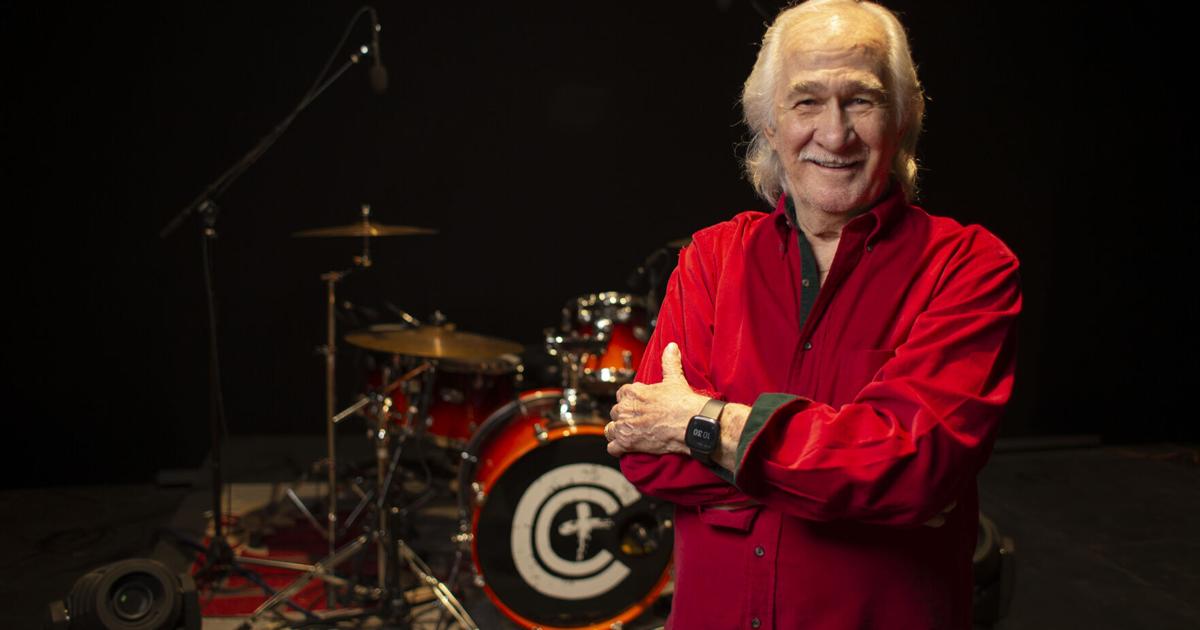 Bold Project Brings Jazz Club to E. Mesa |
JTraditional acoustic jazz and blues were born in the cotton fields of the South as a means of communication for slaves, but Pete "Big Pete" Pearson says, "It doesn't matter what color you are. Anyone can have the blues, man.
"It's really been my life," said Pearson, an 88-year-old bluesman who has played multiple instruments over the years and now sings.
He played his first gig at the Triple J bar in Austin, Texas around the age of 9 and over the years has played with just about every blues legend you can think of including BB King, Muddy Waters, John Lee Hooker. and Ray Charles.
"It's part of the story for one thing. It's not just the blues. It's about people's lives and a way of life and how they have behaved over the years," he said.
"It explains slavery and how it started. The blues tells a lot of stories. The Blues had a baby and they named it rock n roll.
But unlike rock and roll, traditional jazz and blues have declined in popularity and availability.
Today, 88-year-old former commercial airline pilot and Mesa resident Bill Travis comes to the rescue of musicians like Pearson by bringing the art form to a nondescript mall east of Mesa for the keep alive and thriving.
With $25,000 of his own money and very good connections in the music community, Travis started the Mesa Jazz and Blues Theater inside the Connect Church at 5255 East Brown Road, Mesa, near Higley Road.
"It's in order to preserve the music," he said. "He was born in the United States, in the South. "It's something I love and I like to stay busy.
"Anyone here who wants to hear jazz has to drive through town. What's here is mostly tribute bands and '70s country and rock," he said. "You find blues in some bars, but you don't find the best blues."
Travis aims to change that with his nonprofit.
With 29 shows booked through the end of next year, it has scheduled a grand opening on October 2 with half a dozen artists, including Pearson.
"I think it's a wonderful thing that he's trying to preserve it," Pearson said. "It's kind of on the way out. All the old blues artists that were there kind of escape us.
Travis was born in 1933 in Dickson, Tennessee, less than an hour from Nashville.
"I was a country boy," said Travis, who, along with his family, was a regular audience member at the original Ryman Auditorium.
"I was about 7," Travis said. "My mother made me take guitar lessons. All you had there was country music from the Grand Ole Opry so that was my favorite, but the guitar lessons didn't last long.
And neither does his interest in country music.
For Travis, it was all about jazz from the first time he heard it.
"It was improvisation," he said. "I immediately learned what they were doing and it just amazed me. They could invent a song on the fly, invent a melody, and never repeat the same melody.
Travis discovered percussion, moved to drums and wanted to become a pro.
Her parents moved to Detroit in the 1940s in search of factory jobs.
This opened up a whole new world of musical opportunities for Travis.
By age 13, and with plenty of exposure to jazz and blues in the big city, he had become hooked on soon-to-be legends like Sarah Vaughn, Nat King Cole, Earl Bostic and "Big Pete", regulars at Detroit at places like the Fox Lounge and Baker's Keyboard Lounge, where he once saw jazz pianist Oscar Peterson stop halfway through to scold someone in the audience for talking.
"These people came to listen to music," Travis Peterson recalled saying, "If you want to talk, get out."
Travis worked his way into gigs playing drums in a band and earning $5 on a good night before his career took a detour in 1953 when he was drafted into the army.
He kept his dream of being a professional drummer alive by playing in the band for the Army's 4th Armored Division while stationed at Fort Hood in Killeen, Texas, playing in officer clubs and d other military locations.
In 1957, he left behind the army but not the music.
To continue performing professionally, he considered becoming a "territory musician," a group that spanned "maybe two or three states" playing for pay.
But he faced a decision over a nemesis that derailed many jazz musicians at this time.
"I had a propensity for alcohol and it was also around this time that the heavy drugs came out. I had experimented with marijuana one night and it just tore me apart," he said. "I didn't care to continue. I thought it wasn't for me.
"If I had gone to these territories (jobs) with my proclivity for alcohol, it would probably have ended with drugs. If I had gone out on the road, I would probably have been forced into it by peers. I didn't go on the road," he said.
Travis chose college instead. The army was paying him after all, thanks to the GI Bill.
He studied commerce but soon realized it wasn't for him.
He ended up piloting Pan American Airlines for 28 years, but always kept his hands on his drums, playing when and where he could. He finally stopped performing in 2004 and retired to Dreamland Villa in Mesa.
While volunteering at a local community theater in the sound department, he was asked to book some of the performances.
"After a while, I decided to leave and start booking shows on my own at another venue," he explains on the theater's website.
And when he was forced by the pandemic to close, he had his big idea.
"I decided to form a board of directors to develop a non-profit theater specializing in jazz and blues, R&B, soul and Motown music, using top local and national musicians."
For more information: mesajazzblues.com