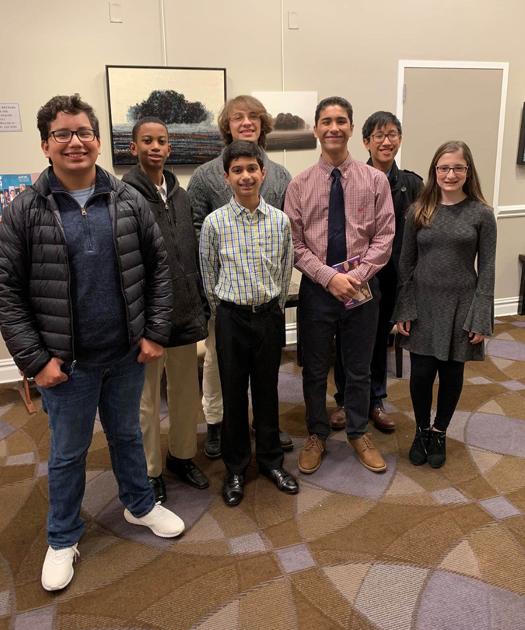 Caravaca of Mount Olive Middle School takes top honors in jazz music | Mont Olive Chronicle News
[ad_1]
MONT OLIVE TWP. – Alvaro Caravaca, a grade eight student at Mount Olive Middle School, is among the students honored as Mayo Performing Arts Center's Music Students of the Month for December, Outstanding Jazz Musicians.
Caravaca was named for the honor by his teacher, Melany McQueeny.
"Alvaro has impressed me as a musician ever since he came to middle school in sixth grade," McQueeny wrote. "Not only is he a contributing member of the eighth grade trumpet orchestra program, he is also an excellent pianist."
Caravaca participates in our two extracurricular groups, the Jazz Band and Junior Winds.
"He's a real leader in his section and you often see him helping other students," McQueeny wrote.
He has been a member of the North Jersey Area Band for two years and last year he was accepted into the New Jersey Youth Symphony Jazz Orchestra. He was also a member of the high school marching band program last season.
"Alvaro also impressed the principal of our high school jazz group who offered him a spot in the best high school jazz group as an eighth grader," McQueeny wrote. "It is a pleasure to teach and I cannot think of another student more worthy of this honor."
Other students were honored from Morristown, Kinnelon, Randolph, New Vernon, Dover and Parsippany. They were all honored during the Monday December 3 performance of Dave Koz & Friends. The students were recognized for their achievements on stage before the concert and had the opportunity to meet Dave Koz.
The students were nominated by their teachers and chosen by the Department of Theater Education based on their commitment and excellence in the performing arts. The theater honors a group of students each month throughout the season and invites teachers in the area to nominate students for this honor. Students will be invited to perform at an end-of-year recital in June.
The 2018-2019 Music Student of the Month program is supported by Walter F. and the Alice Gorham Foundation, Inc.
[ad_2]