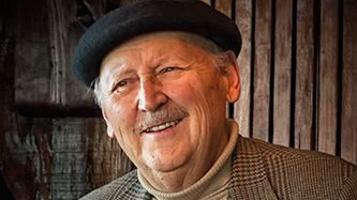 Help Bring More Jazz Music to Napa Valley and the Bay Area | Opinion
I am happy to tell you that over the many years, which includes my performances and my recordings, I have received a high degree of recognition not only here in the Bay Area, but throughout North America. and Europe. Visit http://larryvuckovich.com/ to learn more.
While it is a bit awkward to write about yourself, I have also been recognized as one of San Francisco's jazz legends, as reported at the Fillmore Heritage Jazz Center.. My LPs and CDs have received critical acclaim from many major publications like The New York Times, Village Voice, Esquire, JazzTimes, Downbeat, Toronto Globe & Mail, and many more. Additionally, my associations spanning over six decades with an incredible array of jazz greats – the jazz masters I have performed, toured and recorded with include Dexter Gordon, Tony Bennett, Mel Torme, Cab Calloway, Charles McPherson, Bobby McFerrin and Charlie Haden, to name a few.
In my 60+ years of performing, I have gained and learned a lot from being associated with these jazz masters, including Vince Guaraldi from the Bay Area. I am honored to have been Vince's only student and then I was honored to play in his jazz quintet, Powder Keg, becoming his piano partner.
Recently, I received another honor, a Lifetime Achievement Award from my old country Yugoslavia, where in early August I performed at the Nišville Jazz Festival in Niš, Serbia, south of the capital Belgrade.