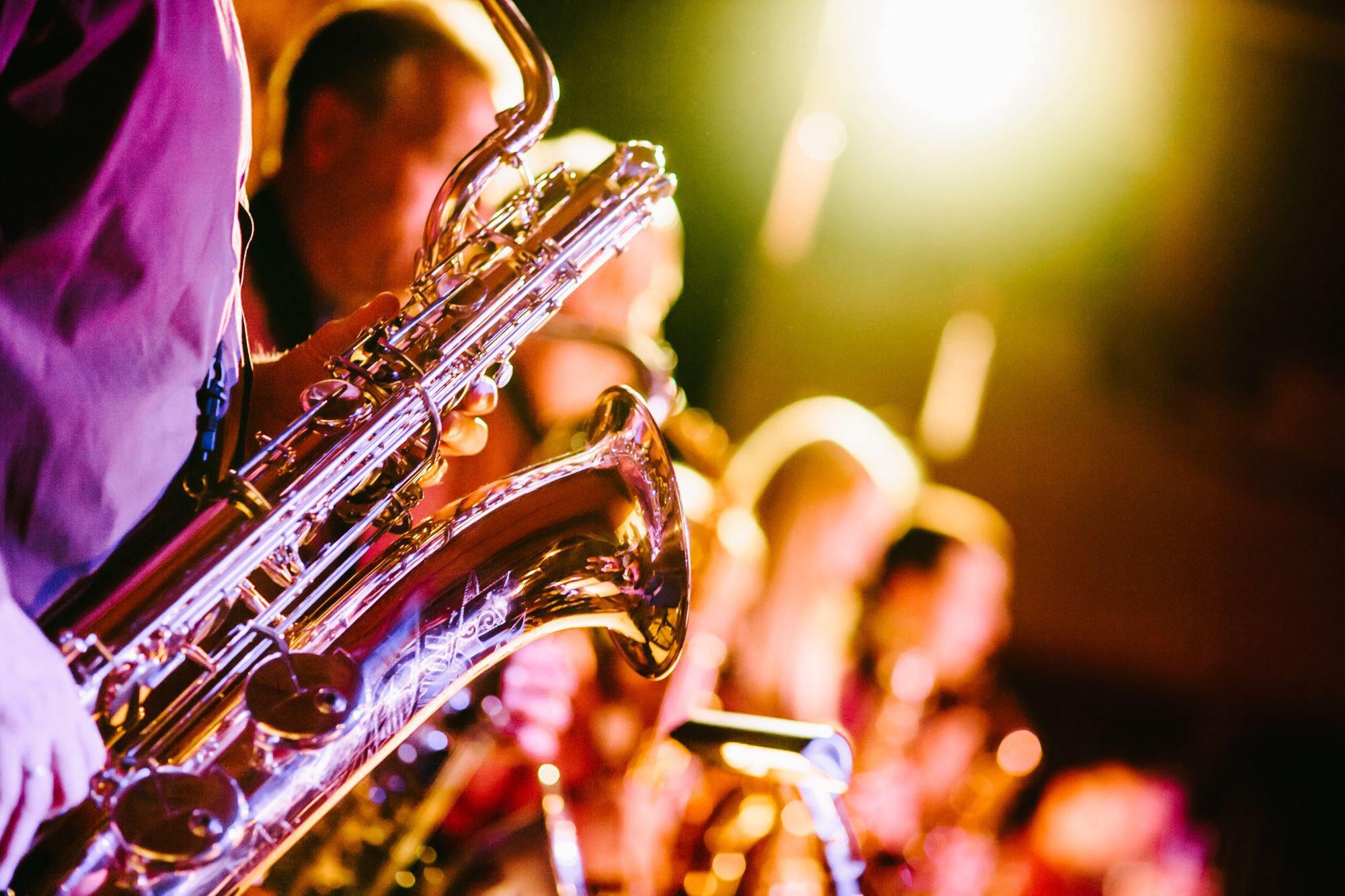 Jazz club sounds great on campus
[ad_1]
By: Austin Schwartz, Editor-in-Chief
Newman officially has a student jazz club, although the campus is unlikely to host performances until the next semester.
The club's student president is Junior Jenny Duong, the academic advisor is Chris Mershon and the members are all students with a musical background. Many of them already have instruments and desks.
Duong said she struggled to get things done, but had had the idea for the club for a long time and was shocked at Newman's lack of musical art.
"When I first came to campus, I was hoping there would be a music club or program that I could attend. And I found out that there weren't… the games, they were actually playing a pre-recorded version of 'Star Spangled Banner' or the fight song. And I thought it was so sad.
Duong said she thought about starting the club during her freshman year, but was nervous that she couldn't do it on her own. When she joined SGA, however, she took a step. She met music director Deanne Zogleman and pianist Carole Pracht, who said she had their full support. After submitting a form to assess student interest, she said, 13 students said they wanted to enroll.
"I was like 'Wow. It's a whole band over there," Duong said.
The jazz club is not planning any performances this fall, but will instead begin by rehearsing and getting used to playing together.
"We use the chute to dust off a few cobwebs, to remind us of the basics of jazz," said Mathew Clark, saxophone section head.
The club plans to perform as a support group for Newman's Spring comeback and potentially for President Kathleen Jagger's future events.
The club currently meets on Wednesdays and Thursdays at 3 p.m. Members are required to attend only one of the rehearsals, but are encouraged to attend both.
"I am delighted to come out of retirement, so to speak, and play the trumpet again," said junior Elizabeth Raehpour, a member of the new club. "Making music with others is a great way to nourish our soul, and it's a nice break from endless study."
At their first meeting last week, club members talked about the club's goals and fundamentals before they started rehearsing. They also have a plan for Raehpour's brother, Michael Raehpour, group principal at Andover Middle School, to attend as a volunteer guest principal once a month.
Clark stated that the current arrangement for the saxophone section, its section, is one barry sax, one tenor sax, one alto sax and two alto saxophones.
"But that could change for later," Clark said.
He said he was excited about the future of the club and his own ability to be part of a squad again.
"I have been missing instrumental music for a few years now and this opportunity to engage in instrumental music, especially jazz, is an interesting prospect for me," he said. "My fellow Members all bring something unique to the table, including the experience … I'm excited about the people, I'm excited about the opportunity, I'm excited about the music itself."
The club meets at the Dugan Conference Center for rehearsals. All students who have previous instrumental experience and wish to join, especially anyone with trombone experience, should contact Jenny Duong by email at [email protected]
"The only thing we lack are the paper clips," she said. " But that's all. Literally everything is complete.
PHOTO: Courtesy Photo: Unsplash
[ad_2]