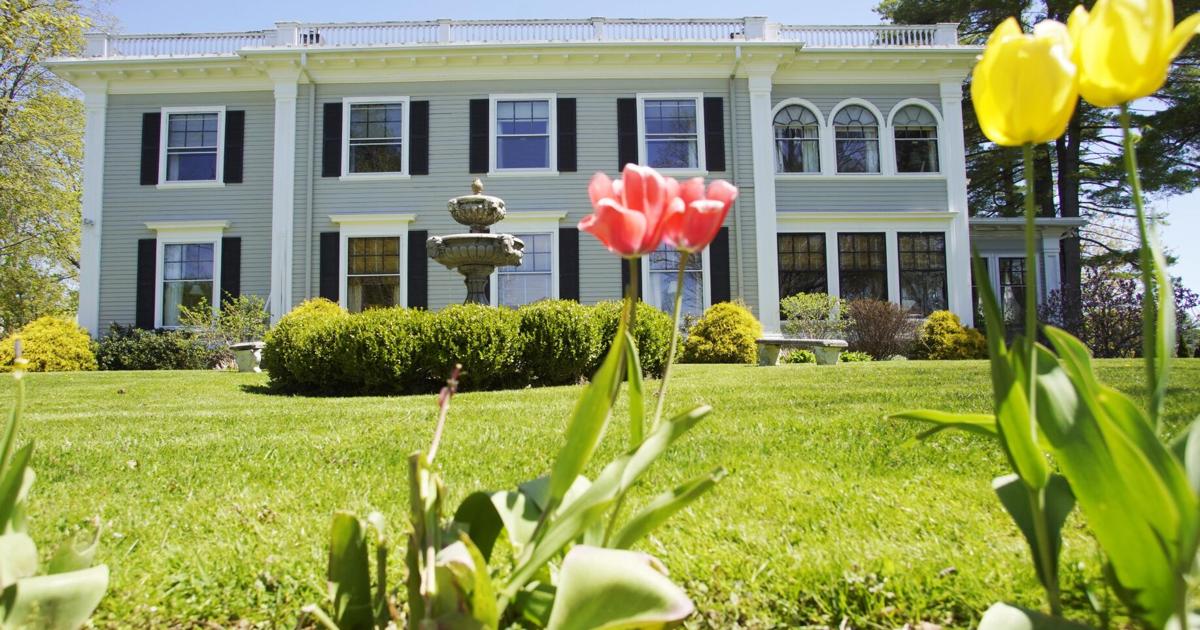 Jazz is in the air at the Gateways Inn | Berkshire landscapes
On a cool fall evening, there's music in the air at the Gateways Inn in downtown Lenox.
It's been a while since the iconic hostel has hosted piano entertainment in its cozy lounge. Starting this month and continuing through spring, new owner Mill Town Capital, in association with Berkshires Jazz, presents the region's best jazz ensembles three nights a week, with month-long residencies – all free. no cover charge – and paid concerts by acclaimed visiting artists.
The Gateways Jazz Series is curated by bassist, bandleader and educator Andy Wrba, who for 10 years presented Monday night jazz at Pittsfield's Mission Bar. Performing weekly with a rotating lineup of local and New York-based musicians, Wrba has assembled a roster of some 180 artists to draw from for Gateways Inn.
"The previous owners were into live music and jazz," Wrba said in a phone interview. "Now, under new leadership, we are stepping up our programming. We're excited about what's to come.
"The idea of ​​monthly residencies came up, and we are delighted to have Kris Allen and his trio performing on Thursdays, and Armen Donelian on Fridays with a different lineup each time. Saturdays roll, we got a great roster of folk [including] Samira Evans.
"Armen [Donelian] has existed for a long time. He's a piano master and he has amazing touch, beautiful sound, and great song selections. He plays tunes of jazz, blues, music of Armenian inspiration. He'll be there with a few different lineups over the month, there's a lot of different influences everyone brings to the table.
He added: "Kris [Allen] is an alto saxophone player and director of the jazz program at Williams College. He's just a nice player. Technically, he's so sharp, so sharp, he's a master of improvisation and he plays with so much soul. It is a pleasure to play with him and to listen to him.
"Samira [Evans] makes a really fun mix of classic jazz, R&B, a bit of back-beat funk. She knows how to do everything. »
With cafe tables throughout the lounge, plus additional seating in the lobby and bar, guests can also enjoy an inventive bar menu curated by Executive Chef Jeremy Berlin.
"Musicians really love this piece," Wrba added, "it sounds great and there's a beautiful piano."
The highlight of the month is a concert on October 24 with the Ted Rosenthal Trio.
"Ted is a fabulous pianist from New York, he's a world-class player who [performs] all over the world," Wrba said. "He recently bought a house in the Berkshires and is looking forward to soaking up the Berkshire jazz scene. He really jumps into it. He hopes to bring in musicians from New York and we are planning a holiday concert.
Rosenthal will perform his unique interpretations of George Gershwin compositions with longtime drummer Tim Horner and bassist Jay Anderson.
"I am delighted that [Gateways Inn] starts a series with more of a concert feel," said Rosenthal, reached by phone in Cuzamel, Mexico, on a jazz cruise, fresh from swimming with the dolphins. "I played [there] as part of the Lenox Jazz Stroll.
Rosenthal added, "We're doing two full sets, concert style."
The program is based on his 'Rhapsody in Gershwin' CD, which features his arrangements of well-known tracks including 'Strike Up the Band', 'Fascinatin' Rhythm' and 'Someone to Watch Over Me'.
The centerpiece is Rosenthal's version of Gershwin's 1924 theme "Rhapsody in Blue".
"I played it in all its forms," ​​he says, "piano solo [to] the original version with a jazz band of 20 musicians.
When approached to do a jazz trio version, Rosenthal wanted room for improvisation, "one of the things I have to offer," he said. He therefore reduced the written part to keep a length close to the original. "I touched on all the main themes and structure, but opened it up for all of us to improvise."
"People appreciate when you add something," he said, "it's kind of surprising, kind of new."
So many aspects of Gershwin's style are jazz-related, Rosenthal added. "The rhythmic vitality and harmonic complexity are very suitable for jazz treatments. My jazz style was inspired by classical music and written notes, it's part of what I do. And Gershwin fits the bill very well.
In December, Rosenthal will perform a concert at the Gateways Inn featuring his CD of holiday musical arrangements, "Wonderland".
"I'm going to put together the trio, and Karrin Allyson, a wonderful [Grammy-nominated international] Northampton singer is considering joining us," he said.
Over the years, in addition to Gateways, Rosenthal has performed for Berkshires Jazz, at Mission and the Mahaiwe Performing Arts Center, where he will present his opera "Dear Erich" in concert in 2022.
Wrba said he has big plans for the Gateways jazz series – including his own band, which has played the venue several times.
"We'll sneak in there from time to time," he said. "We improvise and create the moment, and also respond to the people in the room. This is the spirit of jazz.