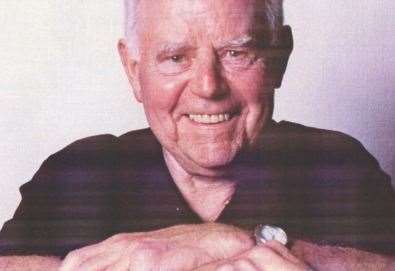 Pangbourne Jazz Club guests performed with Shirley Bassey and Vera Lynn
THE next Pangbourne Jazz Club gig on Sunday (7.30pm) features Alan Grahame, vibes and percussion, with Ken McCarthy, piano, backed by the club's rhythm section of Terry Hutchins, guitar, Andy Crowdy, bass, and Brian Greene, drums.
Entry only £10, with a cheap bar – pay locally or book online.
Alan began his professional career with Ralph Sharon's sextet as a modern jazz vibraphonist around the time the sextet were voted Britain's number one small group.
He then became involved in independent radio and recording sessions and became a featured member of the Jerry Allen Trio, playing in all major theaters with concerts and radio and TV shows.
After the band disbanded, he went freelance working for major record labels, the BBC and ITV, and performed in many commercial jingle sessions.
Alan has been regularly featured with the BBC Radio Orchestra in their 'Festival Hall' concerts, the orchestras of Neil Richardson, Alec Gould, David Francis, Ron Goodwin, Ian Butherland, Cy Payne, Andy Ross, Ray McVay and many more and worked on gigs. dates in the UK and across Europe, often supporting many popular singers including: Tom Jones, Englebert Humperdink, Andy Williams, Tony Bennett, Peggy Lee and Howard Keel. Alan has worked as Shirley Bassey's percussionist on many European tours. Now Alan is involved in teaching young musicians and leads workshops and 'Big Band' concerts with guest appearances as a soloist.
Ken McCarthy studied composition at the Guildhall School of Music and played in the experimental bands of Mike Westbrook, John Surman and Mike Osbourne.
He then moved to Amsterdam and toured Europe and Japan with many American jazz stars. He has worked in television, recording sessions and orchestral work. He has also developed a career as a musical director and arranger, his credits include numerous West End shows.
Ken has also served as personal accompanist and producer for Dame Vera Lynn, Roy Castle and Vince Hill. He has always had a keen interest in "classical music". A highly experienced musician with a successful music career spanning over 40 years.
The Jazz Club meets every first Sunday of the month at the Pangbourne Working Man's Club, Rosewood Hall in Whitchurch Road. "A really nice venue in a beautiful setting with club bar prices and ample parking"
---
---