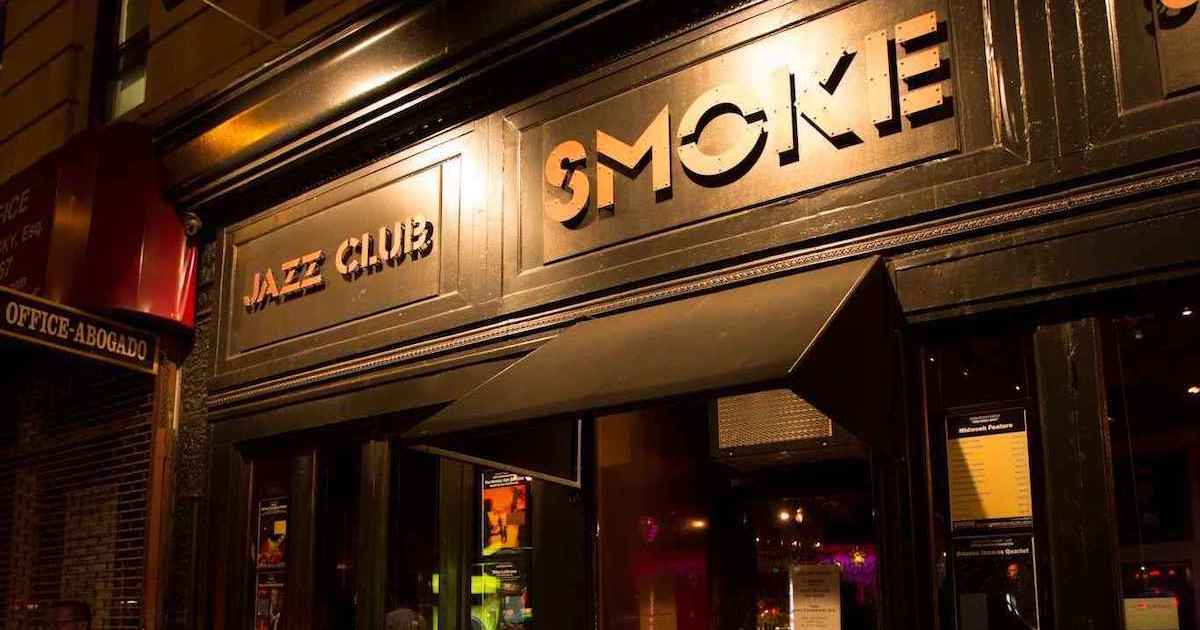 Reopening of the Smoke Jazz Club in an expanded space
After spending two years entertaining jazz fans through live streams and sidewalk concerts, the owners of the Smoke Jazz Club have announced the concert venue's return to the Upper West Side – in an expanded space. – July 21.

"The Smoke Jazz Club has so much history," says co-owners Paul Stache and Molly Sparrow Johnson, husband and wife. "Despite the struggles of the past few years, we just knew the music couldn't stop there. The last two years have not been easy for anyone, but having live music in the club again with everyone together, musicians and listeners, seems like a turning point. We are very excited to take this next step.
Stache and Johnson had agreed to take over the two adjacent storefronts before the pandemic began, but once he did, this expansion became a "necessity to operate safely," Johnson says.
The addition of these smaller combo spaces will serve as an adjoining lounge with the relocated full-length bar, providing more space for the audience and a larger stage for performers in the main listening room.
READ MORE: A 'Beauty and the Beast' themed cocktail experience
NEA jazz master George Coleman will return to christen the new and improved Smoke with a grand four-night reopening concert July 21-24. Other artists slated to perform in the near future include Charles McPherson, Vijay Iyer, Mary Stallings, Bill Charlap, Bobby Watson, Nicholas Payton, Renee Rosnes, Rudresh Mahanthappa, Cyrus Chestnut, Buster Williams, and more. Grand Opening Ceremony tickets range from $40 to $60 and will be available starting June 6.
Founded in 1999, SMOKE also owns a GRAMMY-nominated label, Smoke Sessions Records, and a popular streaming concert series, Smoke Screens.
The Smoke Jazz Club is located at 2751 Broadway, between 105th and 106th streets. Learn more about smokejazz.com.