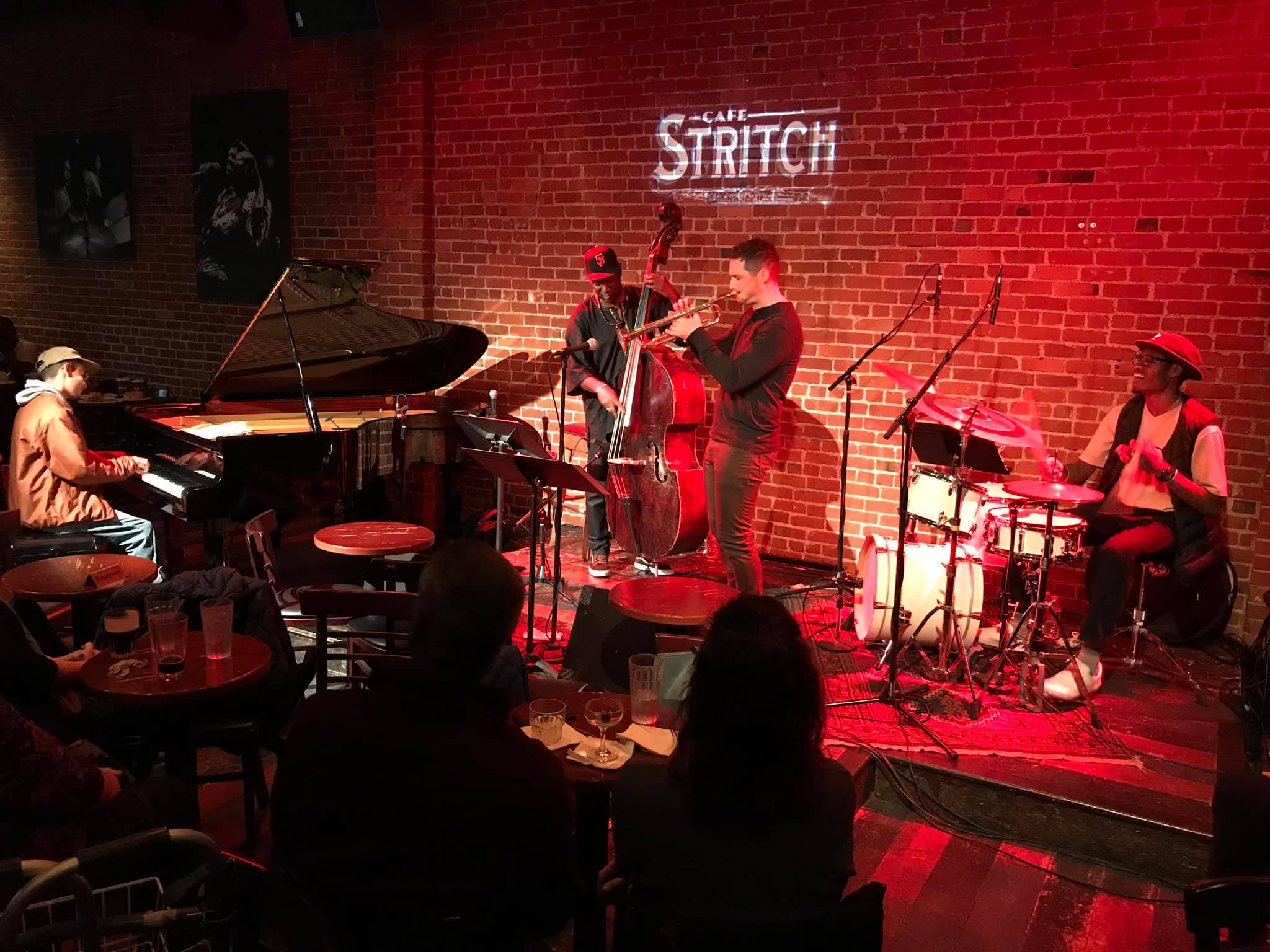 San Jose's beloved jazz club Cafe Stritch is closing to make way for a
After being closed for nearly two years due to the pandemic, a well-known and intimate live jazz music venue in San Jose's SoFA neighborhood has now decided not to reopen and will be shutting down operations for good, according to its website. Since 2012, Cafe Stritch at 374 South 1st Street had been a casual dining venue showcasing some of the area's top jazz talent. It was named after a version of an alto saxophone called "stritch", which was displayed on stage.
Photo credit: Cafe Stritch/Facebook
The venue had a long history of jazz and other live entertainment before becoming Cafe Stritch. In 1977, Eulipia Jazz Club opened under the ownership of the Borkenhagen family, who managed operations inside the building for 45 years. It wasn't just jazz, the venue had become a hot spot for small theater performances and comedy. In the 1980s, according to San Jose insidecomedian and actor Rob Schneider was in residence at Eulipia before joining the cast of Saturday Night Live.
"Thank you so much for sharing with us all the live music, shared meals and lasting memories that were the essence of Cafe Stritch and Eulipia before him. We never could have done this if not together: musicians and audience, bartenders and barbacks, servers and bussers, cooks and dishwashers," Cafe Stritch said in a statement posted on its website. Like countless other restaurants in Silicon Valley, Cafe Stritch was trying to ride out the pandemic by offering a take-out menu, but the effort didn't prevail."The setback of being closed for so long made reopening too difficult," Michael Borkenhagen told San Jose Inside.
The good news is that there will always be live music on site. Former Cafe Stritch General Manager Andrew Saman will open a new venue at the location called Mama Kin. It will always give pride of place to jazz but will also extend to other musical genres. "We will keep the same atmosphere and hope to find the regulars. We're also going to open it up and make it a little more alive," Saman told San Jose Inside.
Saman has spent the past 28 years working in the live music scene as the manager of San Jose venues such as Rock Bar, The Ritz and Continental. Mama Kin's opening date has not yet been released.