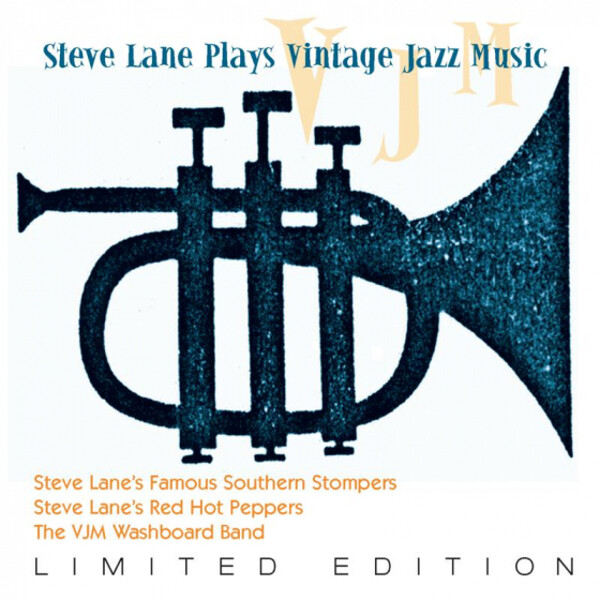 Steve Lane Plays Vintage Jazz Music – The Syncopated Times
The traditional British movement of the 1950s and 1960s saw dozens of jazz groups appear across England. The music they focused on fell into three areas that sometimes overlapped: "pure" New Orleans jazz (as evidenced by Bunk Johnson and George Lewis), Chicago Dixieland bands in the vein of Eddie Condon, or the jazz explorations of the 1920s / early 1930s.
Trumpeter Mike Daniels and cornet player Steve Lane had several things in common. They were both oriented players together who provided a solid lead and relaxed solos. They both unearthed gems from the 1920s and outfitted them with new arrangements suited to the time. While their playing was always excellent, they were both "amateurs" in the sense that they had non-musical day jobs. And they are both the subject of recent limited editions of the British Lake label.
While the good guys at the Lake label (run since 1984 by Paul Adams) plan to cut back a bit and eventually retire, there's no reason the classical jazz world can't keep them busy while they wait. Lake has published hundreds of valuable compilations from the British Commercial Age, and anyone interested in classical jazz should take a close look at its extensive catalog.
Although a part-time player, Steve lane (1921-2015) participated in many projects throughout his career, including the release of rare first recordings on the VJM label. Unlike Daniels, he's been on a number of recordings with his Famous Southern Stompers and (later in his career) The Red Hot Peppers. Lane had the ability to take a very obscure song from the 1920s (and even a few standards) and create a moving version that surpassed the original.
For example, he opens "Copenhagen", a semi-standard from the 1920s which is the opening selection on Steve Lane plays vintage jazz music The familiar theme is replaced by four warm blues choirs, the theme resurfaces, and then the band goes on to seven more choirs, all but two (short solos by clarinetist George Dawson and banjoist Nick Singer) being ensembles.
Lane's play is calm but determined. To give another example, "Shreveport Stomp" has always been a clarinet-piano-drums showcase. After paying homage to his legacy for the first minute, Lane and the rest of his group join in playing at a faster pace than Jelly Roll Morton would have played. The same is happening on "The Chant" which really takes off.
has some of the highlights of Lane's career, spanning 1961-79 with two issues from 1987. Although most sidemen never rose to fame (pianist Ray Smith is best known) their musicality is excellent and they knew well this time. They certainly advocate for such rarely performed numbers as Ellington's "New Orleans Shuffle," "Swampy River" (the first group version of what was a piano solo) and Jabbo Smith's "Sau-Sha Stomp" becoming standards. And the brief transformation of Morton's "New Orleans Joys" into modern jazz during the piano solo is a witty surprise.
Steve Lane plays vintage jazz music (Lac LACD357, 19 selections, TT = 77:02)
Also read: Remembering Mike Daniels (Lake LACD356, 22 caps, TT = 78:33)
Since 1975 Scott Yanow has been a regular album reviewer in many styles of jazz. He has written for numerous jazz and art magazines, including JazzTimes, Jazziz, Down Beat, Cadence, CODA, and Los Angeles Jazz Scene, and was jazz editor for Record Review. He wrote an extensive biography on Dizzy Gillespie for AllMusic.com. He is the author of 11 jazz books, over 900 CD sleeve notes and over 20,000 reviews of jazz recordings.
Yanow contributed and co-editor of the third edition of the All Music Guide to Jazz. He continues to write for Downbeat, Jazziz, Los Angeles Jazz Scene, Jazz Rag, New York City Jazz Record and other publications.