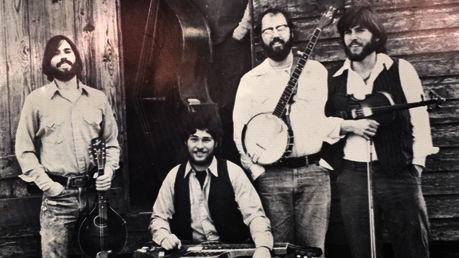 Swamp Cats Combines Old-Time, Hawaiian, Jazz and More Music | Entertainment
By Grant Britt Special for Go Triad

They brought down the sound of the mountains and paraded it through the streets of New Orleans. They never made it to Hawaii, but it looked like they had visited it in their dreams. Blending hokum, western swing, Hawaiian steel, New Orleans jazz, and early music for nearly two decades, the Swamp Cats have walked through a time machine that has enabled them to easily cross eras and musical genres.
The Cats were born in New York, brought to the mountains of North Carolina by Dick Tarrier, an old-fashioned music enthusiast. Tarrier moved to the mountains of North Carolina to be closer to the music he loved, playing first with the old band the Corklickers, then a Greensboro-based version of the Swamp Cats.
Cats bassist Ben Moore of Brevard and his then roommate future Red Clay Rambler Clay Buckner started the Coffee Gap Corklickers around 1973. Moore is gone for a good spell but is now playing with them again. them. Moore says he left because some of the members were more interested in skiing in the mountains than their music.
"These guys got to where they worked on Beech Mountain Ski Patrol, and we were getting all these jobs wanting to pay each other $ 100 each in 1976. Hell, that's what I do now if I have the luck, "says Moore. "I was counting on these guys to play songs, pay the rent, but we were turning down jobs because they were working there."