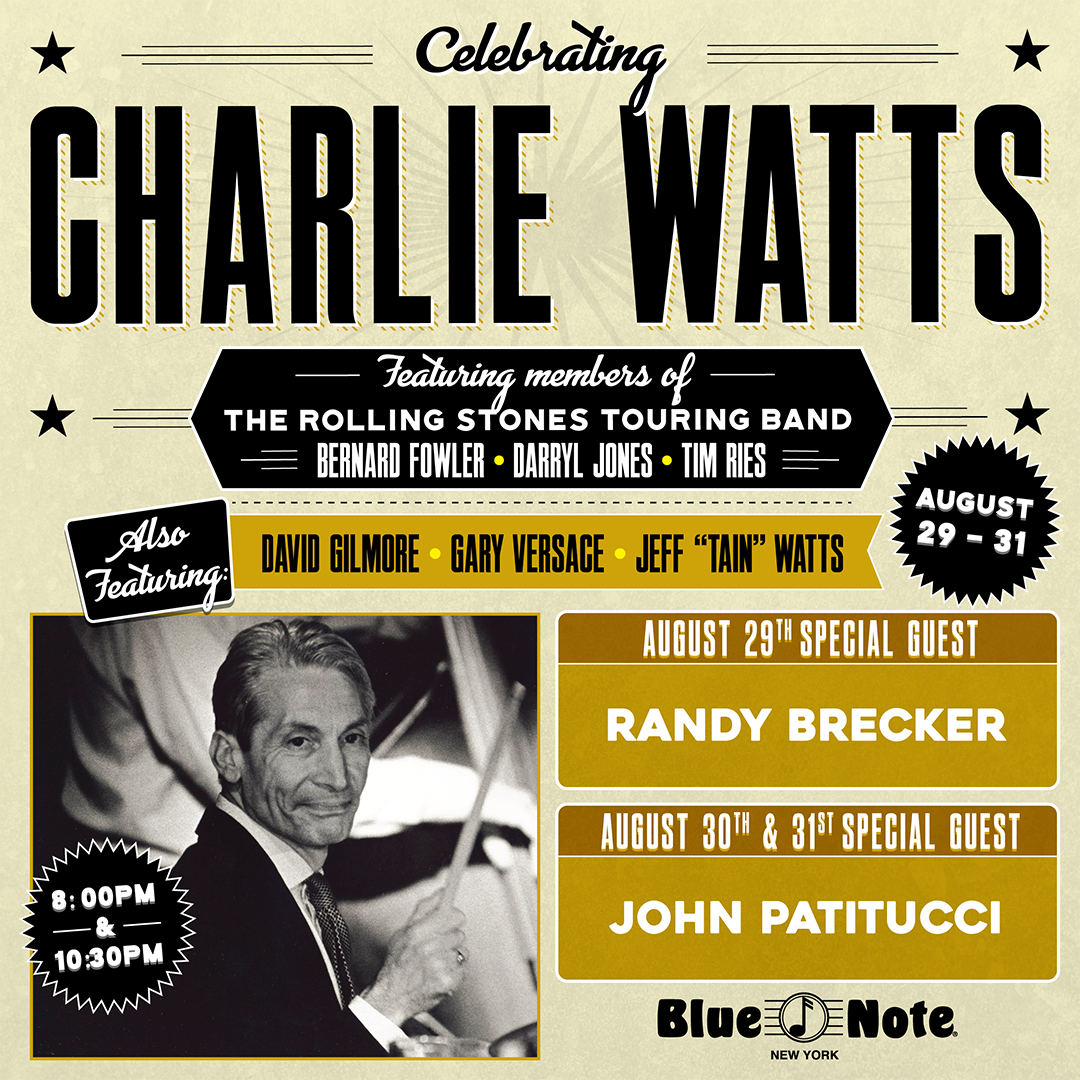 The Blue Note Jazz Club celebrates Charlie Watts of the Rolling Stones
From August 29-31, Blue Note Jazz Club will honor and celebrate the life and music of legendary Rolling Stones drummer Charlie Watts. Each evening, two shows will start at 8 p.m. and 10:30 p.m. respectively.
The series of performances will feature members of The Rolling Stones touring band, Bernard Fowler, Darryl Jones and Tim Ries, as well as special guests. Other features include David Gilmore, Gary Versace and Jeff "Tain" Watts.
Charlie Watts became a member of the iconic rock 'n' roll band in 1963, and helped the Rolling Stones gain immense popularity with tracks such as "(I Can't Get No) Satisfaction", "Get Off My Cloud", and "Paint It, Black". Subtle and reserved personality, but talent and inspired drumming, the musician gave the band the rhythm it needed for more than 50 years. During his musical career, Watts also toured with his own band, the Charlie Watts Quintet.
The iconic drummer died in 2021 but is often considered one of the greatest drummers of all time. A Rock 'n' Roll Hall of Famer, husband, father and grandfather, Watts surely left behind a legacy that few would soon forget. The Blue Note Jazz Club concerts honoring Watts will begin Aug. 29 with performances at 8 p.m. and 10:30 p.m. with special guest Randy Brecker. On August 30 and 31, the concert will feature guest John Patitucci.
Tickets for the celebration can be purchased at the Blue Note Jazz Club website. Attendees can enjoy a full bar and dinner menu, and there will be a minimum requirement of $5 per person. All places are allocated in order of arrival. Seating for the event is for all ages, but tickets to the bar are restricted to guests over 21.