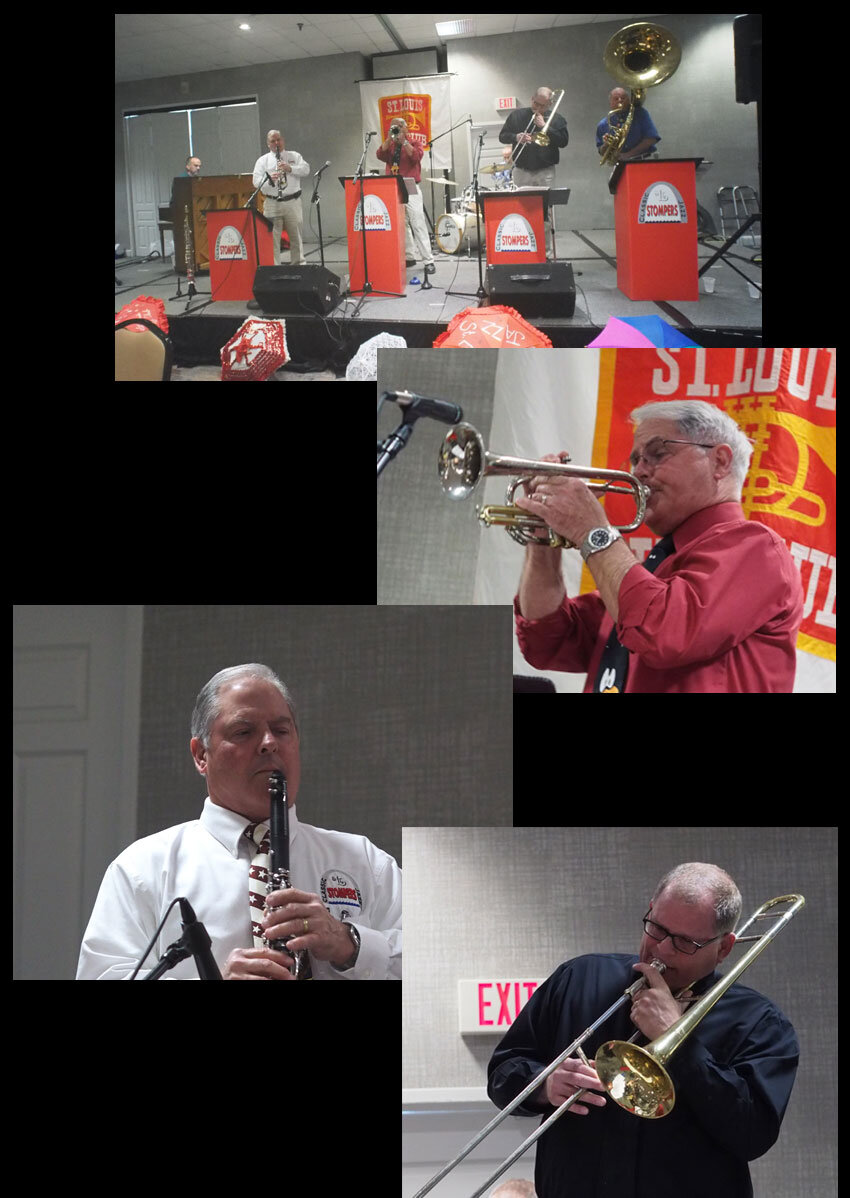 The St. Louis Jazz Club celebrates its 70th anniversary! – Syncopated times
[ad_1]
The St. Louis Jazz Club is proud to announce that we will be celebrating 70 wonderful years in October. The first meeting of the Jazz Club took place on October 8, 1951, in the Mandarin Room of the Hamilton-Wilshire Hotel. The president was the bishop of EC and the secretary was Vivian Oswald. In the first four months of the club's existence, the membership grew to 84.
The goals of the St. Louis Jazz Club are summed up in the original constitution: and collectors. The Club will endeavor to preserve, encourage and stimulate interest in jazz music; to encourage and promote the creators of jazz music; and to exchange useful information which can be informative or entertaining for its members.
Today, seventy years later, the St. Louis Jazz Club is still going strong. We currently have 253 members. We recently resumed our monthly jazz concerts which had been canceled due to the COVID-19 pandemic. Every year we have a Christmas party for our members and in the past we have hosted jazz festivals in St. Louis.
Since 1951, we have continued to cultivate a love of traditional jazz through our concerts, educational activities and community outreach. Each year, we award three major scholarships to university students majoring in jazz. We sponsor summer jazz camps and Essentially Ellington Day at SIUE for high school jazz orchestras. We sponsor many educational programs for middle and high school students to introduce them to jazz by having bands, such as Cornet Chop Suey, go to schools and play for the students and then teach them some of the songs. These programs have been very enriching for us musicians and students to participate in over the years.
Under the leadership of our President Tim O'Bryan and Vice President Judy Collins, our club has continued to thrive. As was the case when we were founded, the primary purpose of the St. Louis Jazz Club is to promote and perpetuate traditional and other forms of jazz in Missouri and the greater St. Louis area. We seek to encourage the interest, education and participation of adults and young people in this music that we love.
On October 10, 2021 we will be celebrating the 70th anniversary of the St. Louis Jazz Club with a concert featuring four of our favorite bands and, of course, a birthday cake! If you would like to join us, please contact us via our website at stlouisjazzclub.org.
[ad_2]