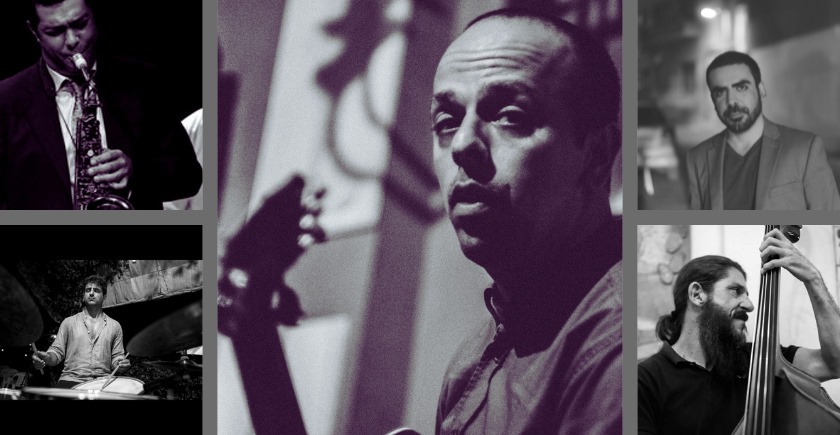 This week at Sarah's Jazz Club
[ad_1]
Live musical evenings are back at Nicosia Jazz Club and this week's performances open with a romantic evening on Wednesday as Sarah Fenwick sings with jazz guitarist Alexis Kasinos, inspiring romance and happiness with the art of the music.
Doors open at 8:30 p.m. but the live music won't start until 9:30 p.m. and this is just one of three musical evenings at the jazz club this week. On Friday, an extraordinarily exciting and genuine jazz guitarist will join his musical strengths with some of Cyprus's most active and talented jazz musicians. Guitarist Ofer Landsberg will join Dimitris Miaris on piano, Charis Ioannou on saxophone, Irenaeos Koulouras on bass and Marios Spyrou on drums for a memorable and intimate concert.
To conclude the performances of the week, a concert by the Workin 'Trio on Saturday, featuring returning musicians. Formed in 2020, the Workin 'Trio is a powerhouse of musical talent with saxophonist Charis Ioannou, pianist Christos Yerolatsitis and drummer Marios Spyrou. Their sound is an exuberant swing blitz combining the depth of the Hammond organ with the power of the saxophone supported by the rhythm of a master drummer.
Jazz love songs
With singer Sarah Fenwick and jazz guitarist Alexis Kasinos. September 22. Sarah's Jazz Club, Nicosia. Doors open at 8:30 p.m., live music at 9:30 p.m. € 10. Phone. : 95-147711
Ofer Landsberg
Guitarist in concert with Dimitris Miaris, Charis Ioannou, Irenaeos Koulouras and Marios Spyrou. September 24. Sarah's Jazz Club, Nicosia. Doors open at 8:30 p.m., live music at 9:30 p.m. € 10. Phone. : 95-147711
Work trio
Live music with Charis Ioannou, Christos Yerolatsitis and Marios Spyrou. September 25. Sarah's Jazz Club, Nicosia. Doors open at 8:30 p.m., live music at 9:30 p.m. € 10. Phone. : 95-147711
[ad_2]