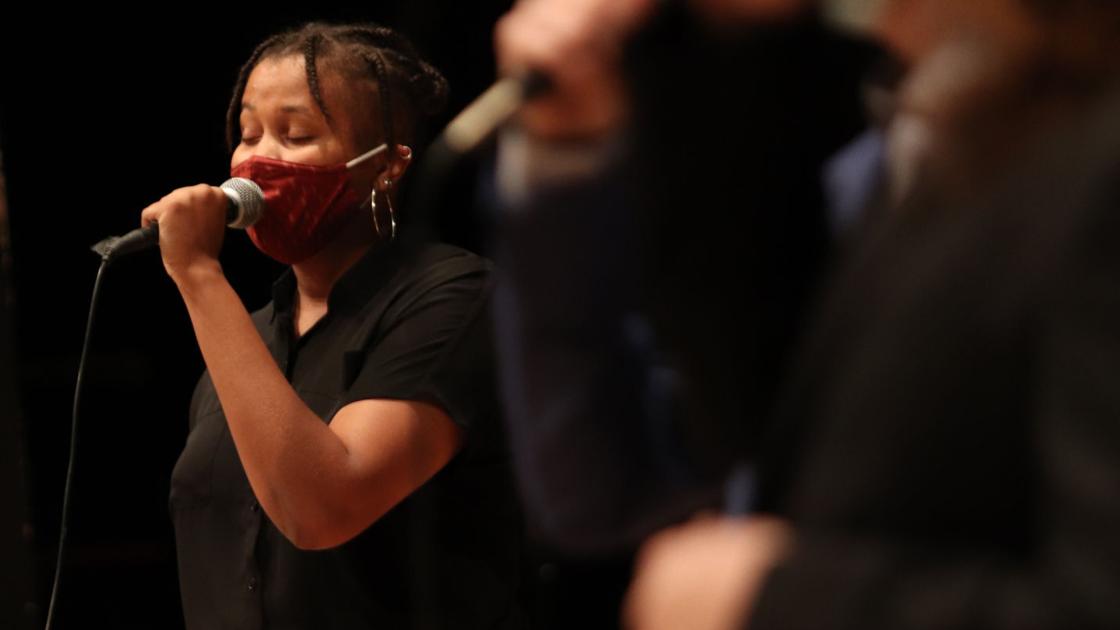 UNL Big Band and Jazz Singers perform on Monday | Extra Quarter
[ad_1]
The Big Band and jazz singers from the Glenn Korff School of Music will perform on Monday, November 22 at 7:30 p.m. at Kimball Recital Hall, 11th and Rst Streets on the downtown campus of the University of Nebraska-Lincoln.
The concert is free and open to the public. It will also be webcast live. Visit https://music.unl.edu/webcasts the day of the performance for the link.
The Jazz Singers, under the direction of Dr David von Kampen, is a small choir, open to all members of the university community by audition. Students learn jazz style, ensemble vocals, lyric delivery, solos, and improvisation.
The Big Band, under the direction of Bryan Canonigo, is part of the jazz curriculum. Through intensive rehearsals and performances, students are encouraged to develop and maintain the fundamental skills necessary to perform a wide variety of repertoires and to engage in the creative process through improvisation.
On Monday, the Jazz Singers will perform new musical arrangements by Malika Tirolien and Paul Simon, a painting to a song by Sarah Jarosz that von Kampen wrote for this group five years ago, and the musician and educator's brand new arrangement. Julia Dollison. composition "Forward Like So."
"This will be an unofficial world premiere before we do it in Dallas next month at our national Jazz Education Network conference," said von Kampen.
[ad_2]