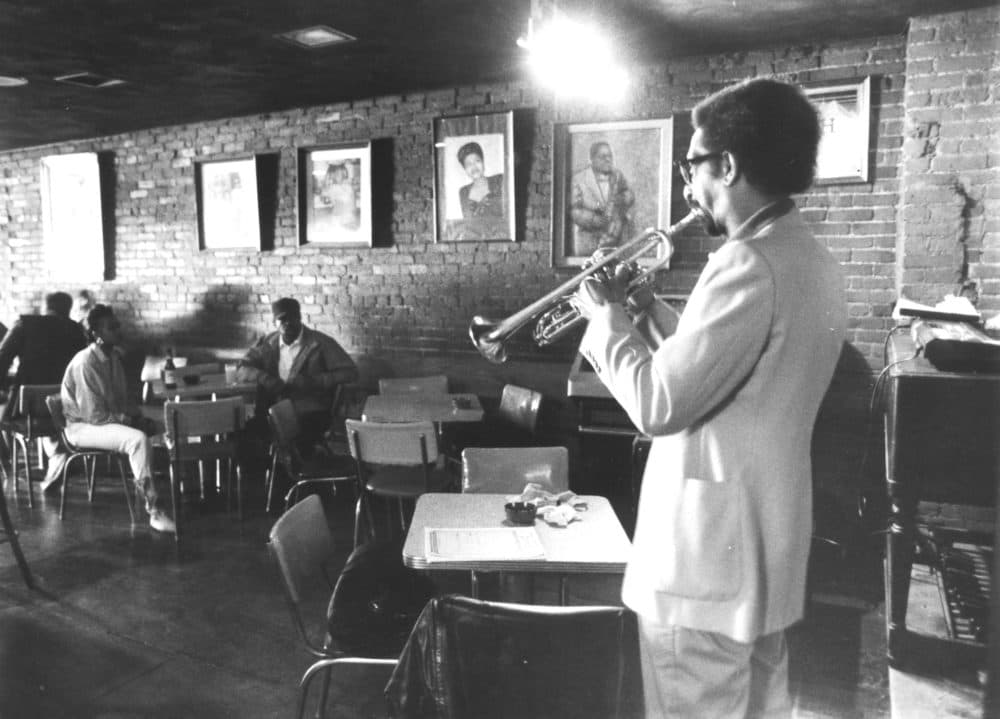 Wally's Cafe Jazz Club welcomes the public again for the first time since 2020
In 1947, Joseph L. Walcott opened Wally's Cafe Jazz Club. He quickly became famous among black musicians and patrons. If you were Duke Ellington or Cannonball Adderly, you played Wally's.
Last month, the nearly 80-year-old club reopened its doors to the live public for the first time since 2020. In this episode of Business of Boston, we spoke with Frank Poindexter, CEO and co-owner of Wally's, about what which you can hear at Wally's this weekend, and seven days a week.
This interview transcript has been edited for clarity.
Interview Highlights
Upon reopening after two years of closure
"So through [a lot of] assistance, we were able to maintain our activity and be able to reopen in due time because it is such a small site. You had to pay attention to [aerosols] coming out of all the instruments. So we were in a unique position, we couldn't really open up because we would have exposed our customers to the possibility of catching COVID… The most important thing for us is the safety of our customers."
On live music streaming because of the pandemic
"We have teams of musicians from all over the planet… We are able to help these kids develop their craft. And then their supporters and family members want to see them be able to perform and grow as musicians. … We are now working to put all this in place so that we can broadcast music because we have three bands a day and we want to make these young people known.
On the power of jazz music and the skills needed to play it
"Ultimately you take an inanimate object and make it an animate object. Doing something creative, it's different than using electronic instruments and stuff like that. You really had to practice and practice, for hours and hours, days and days in order to be able to master those instruments. And the other thing was that those skills were transferable, that focus…it's like today, you see our young people, they can have a short attention span and stuff like that. But in those days you had to read books, you weren't able to look at screens.
On how Wally's stayed open while other jazz clubs closed
"The first thing is that we are a family business, we are committed to what we do and we are committed to our grandfather's legacy. And then the other thing is that we are in Boston and our location is centrally located two blocks south of Boston Symphony Hall…we are surrounded by some of the greatest institutions for training musicians.So you have the New England Conservatory, you have the Boston Conservatory, you have the Berklee College of Music, Harvard University, Boston University, Northeastern University. So in terms of training musicians, it's a special place. You really don't get that anywhere else…so we let's get… the most talented young people from around the world, who come here to train to be musicians, and they're not just musicians, they could be sound engineers, they could be songwriters, you know they could just study music business…it touches every part of the music industry. And so we are lucky to have a forum where these young people can practice and perfect it. [their] Arts and crafts."